10 Liter Aluminum Biological Aluminum Liquid Nitrogen Containers with 50mm Neck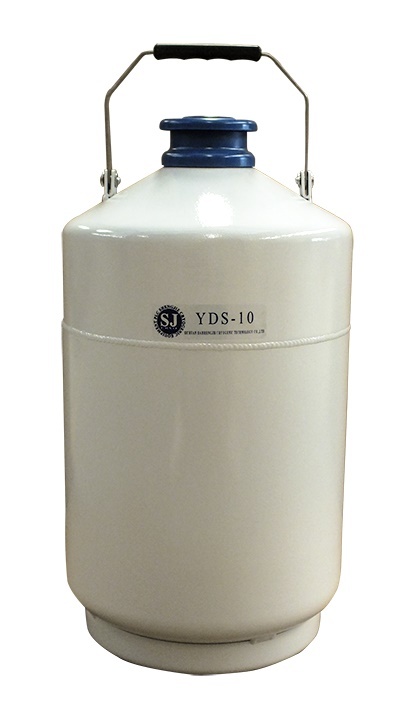 2L~10L Cryogenic Liquid Nitrogen Dewar Flasks LIN Tanks LN2 Containers

Portable storage series is an economical and practical small liquid nitrogen tank specially designed for biological samples that need to be stored regularly. The series is small in size and light in weight. lt is made of high strength light aluminium alloy and contains multi-layer super-strong heat insulation layer. lt realizes the safety, lightness and efficiency of the product and has many accessories to choose from.


MODEL

YDS-2-30

YDS-2-35

YDS-2

YDS-3

YDS-6

YDS-10

Performance

LN2 Capacity (L)

2

2

2

3

6

10

Weight Empty (kg)

2.8

2.6

2.7

3.1

4.8

6.1

Neck Opening(mm)

30

35

50

50

50

50

Outer Diameter (mm)

223

204

223

223

300

300

Overall Height (mm)

399

428

385

435

482

552

Static Evaporation Rate (L/day)

0.07

0.08

0.10

0.12

0.12

0.12

Static Holding Time(day)

28

24

20

26

52

86

Maximum Storage Capacity

Canister Diameter(mm)

19

25

38

38

38

Canister Height (mm)

120

120

120

120

120

Number of Canisters (ea)

3

3

6

6

6

Straws Capacity (120 mm canister)

90

165

792

792

792

204

330

1788

1788

1788